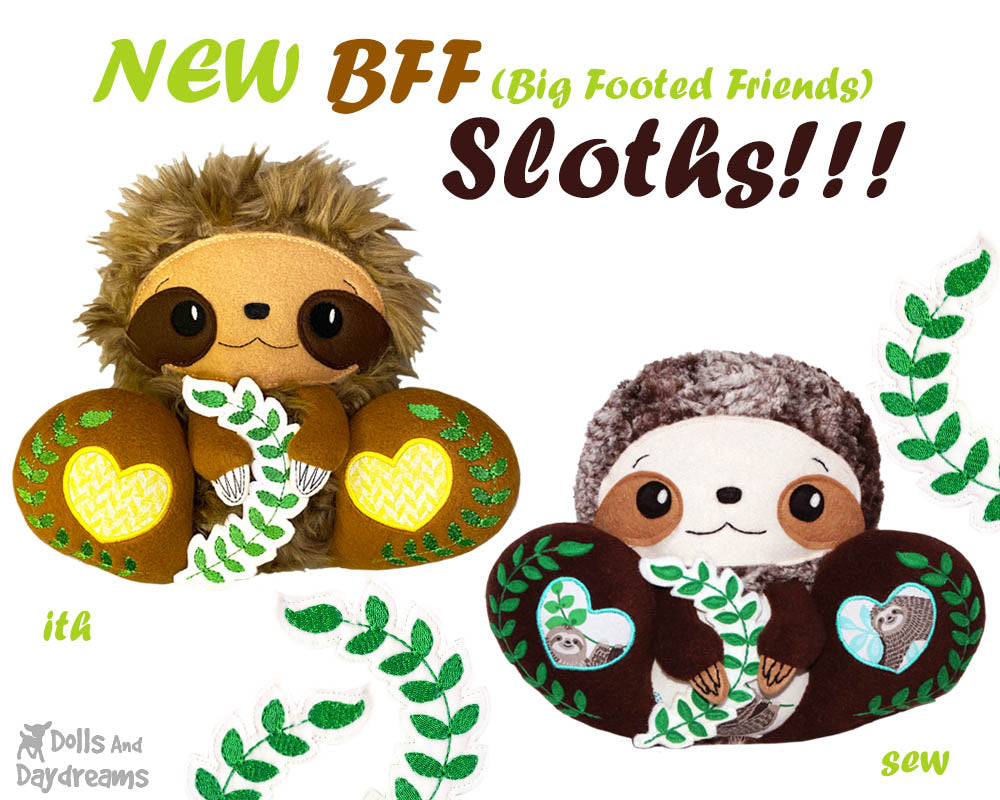 🥰✂️ Meet the 🦥 NEW BFF Sloth Pattern! There'll be no snoozing for you in the sewing room!  
These
sweet Sloths
comes in both ✂️ ITH and ✂️ Sewing Pattern options and will snuggle straight into your heart!
✂️ Grab all of your fun furs and fluffy fleeces and start stitching a Sloth Slumber Part Today!  
👉
Plus
, 🌿 I've included a 
hanging tree fern
for your new bff to
nibble on!