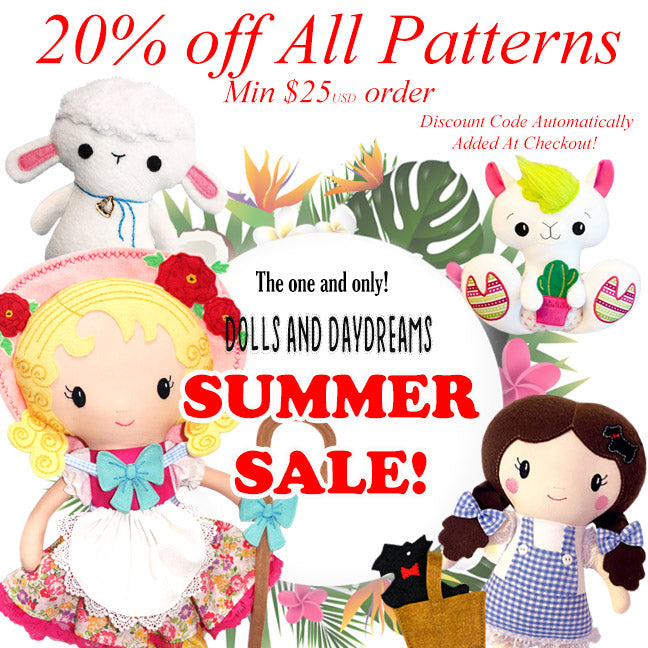 ✂️
😘
The 1 & Only Customer Appreciation Summer Sale

 
👉Starts NOW! 🥰😘 Enjoy
 20% off all orders over $25! 
The more you pop in your cart the more you save!  Grab them today at a discount!  ✂️👉Discount will be automatically added to eligible carts at check out!
😘👉 Make sure you haven't missed one of my many pattern releases this year?! Check out the Summer 2022 Pattern Round Up video! 

 Watch now!
Next Sale (Winter Customer Appreciation Sale) isn't until the end of November  😭 so Grab all your favorite patterns Today! 🥰
❤️ Thank you to everyone who has support my work! I appreciate you more than you know! Your support of my artwork and indie business means the world to me.