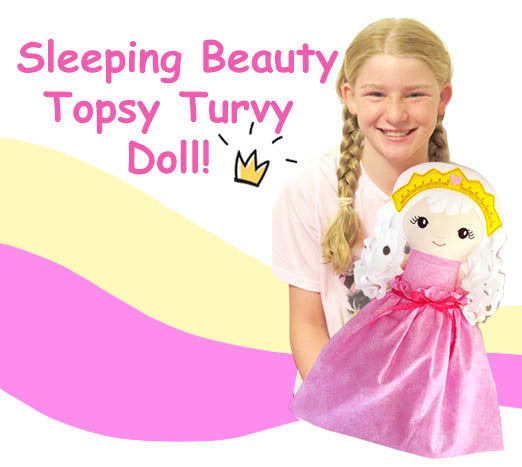 🥰✂️ Meet the NEW Topsy Turvy Doll Pattern! 

Have you ever stitched up a Topsy Turvy Doll? 

  She's 👑 

Sleeping Beauty with a twist .....  a twist of the wrist, flip her over ....... and like magic she wakes up!  
✂️ This pattern is so much easier than you think & her super cute ringlets bounce around as she's played with! .... Oh to be a Little Girl again!