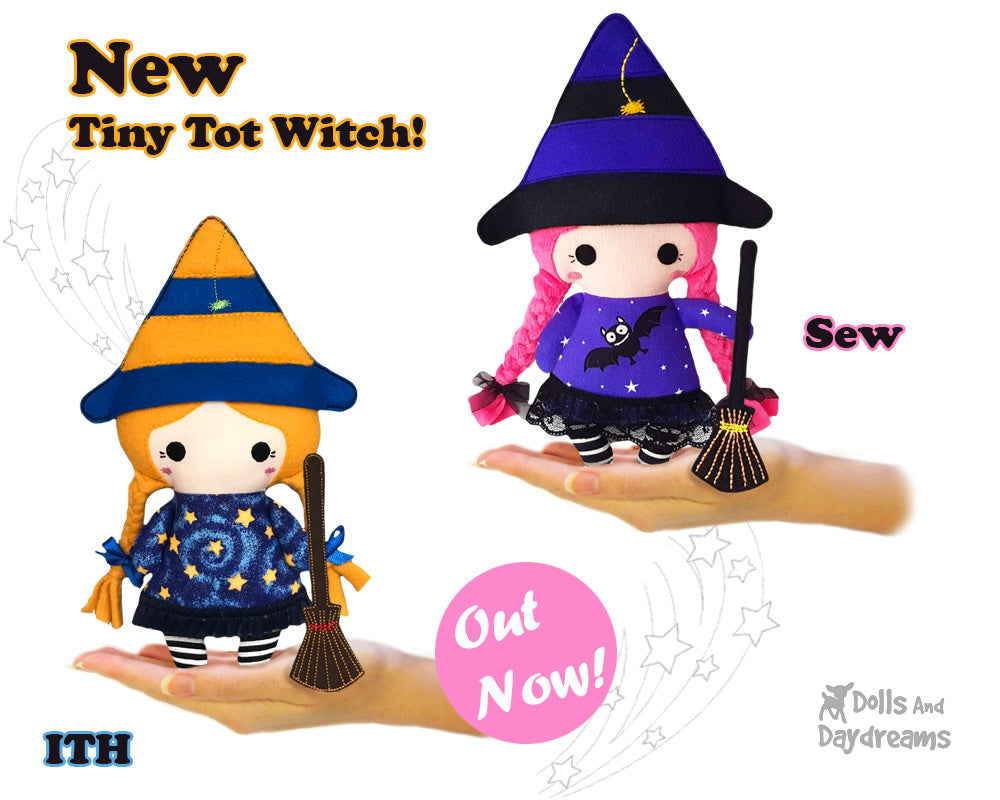 Who else loves holiday fabrics!!  Well these sweet little witches will allow you to use all of your spooky fabrics up, even the scraps! My Tiny Tot Witch is ever so lovely and oh so excited for Halloween! She looks like she is up to mischief here!! I wonder what spell she is casting? Like all of the Tiny Tot range she is pocket sized and perfect for little hands! 
Watch the latest episode of DollsAndDaydreams TV and See me sketch her! And maybe you can guess what extra pattern will be coming out next week from this video! 💗 What a treat! 

Yes she will fit inside a treats basket .. but maybe you will want to hold off and getting a plastic one until next week!! *wink wink*
❤ Find the ✂️Machine Embroidery (ITH) Tiny Tot Witch Pattern Here ✂️
Only 2 Hoopings! 
❤ Find the ✂️Sewing Machine (PDF) Tiny Tot Witch Pattern HERE ✂️
 She comes with her removable hat and broom! So cute! 
 Hope you all have a very magical Halloween with your little ones! 
Take care and spooky cute sewing! 
Sarah xxxx