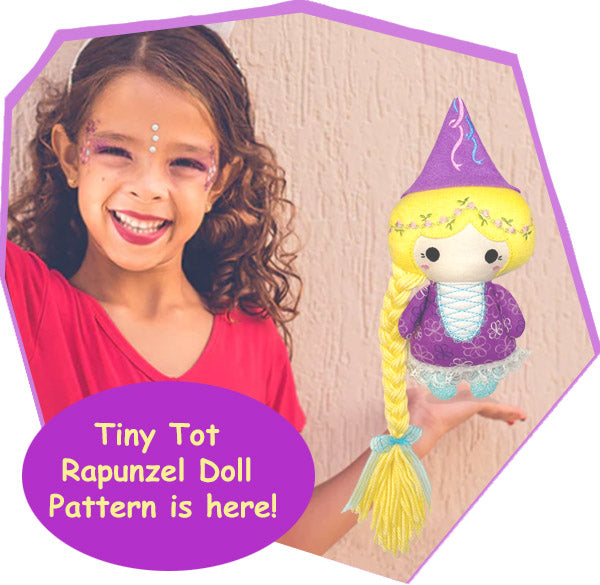 Did you know that our Tiny Tot Range and Totes are our BEST Sellers of 2021! So let's have some Fairy Tail Fun with this beautiful Set! Meet Tiny Tot Rapunzel! 😍You won't get Tangled with this fun, fast & oh so cute pattern!
✂️ Rapunzel, Rapunzel Let down your hair!
 But wait!!  We don't want to lose our new dolly!!  Let's pop her in her very own Tower Tote Travel Bag! 
Have fun stitching up some beautiful Fairy Tale memories for your little ones this weekend!