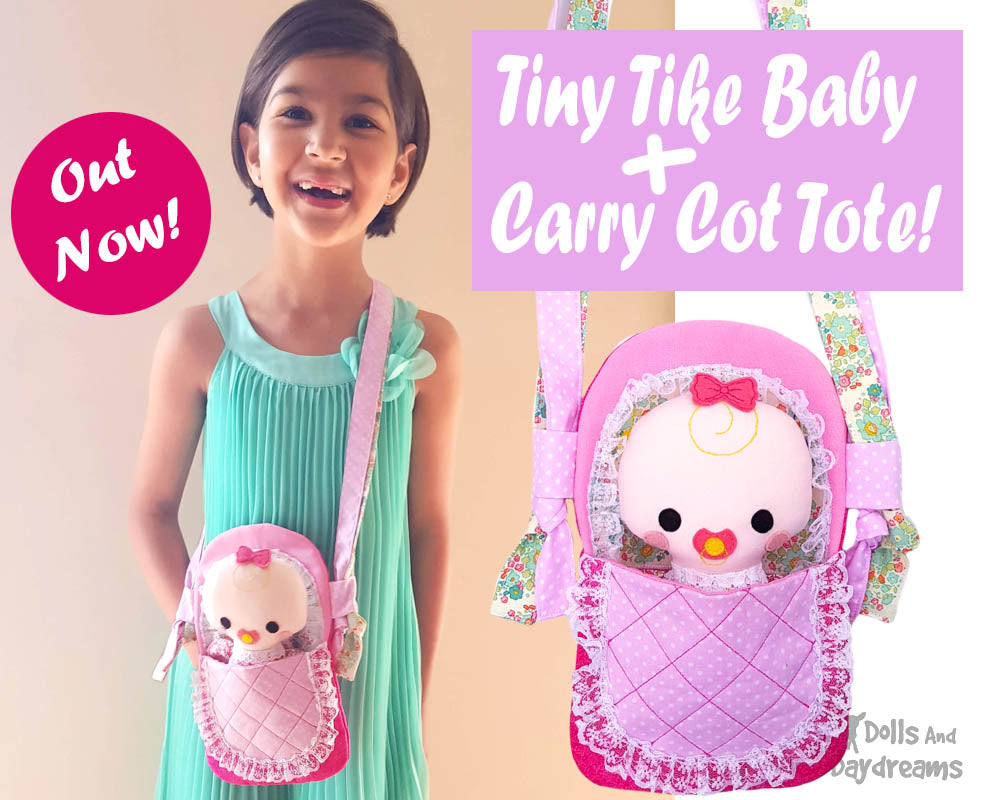 😍
🍼
NEW
Tiny Tikes Baby Doll
and Carry Cot (bassinet) Tote Patterns are Here!!
✂️
😘  They come in both In The Hoop Machine Embroidery (and the baby doll Tikes fit in a 4x4 hoop!) and they come in sewing pattern versions too! 




Grab the 🍼NEW ✂️ ITH Tiny Tike Doll Pattern and the New ITH Carry Cot Tote Here!
✂️


Make
Baby Girl or Boy Tikes
to travel around with their NEW Mommy tucked safely in their pretty little
Cot Totes
!
🍼


Grab the 🍼NEW ✂️ PDF Tiny Tike Doll Sewing Pattern and the New PDF Carry Cot Tote Sewing Pattern  Here!