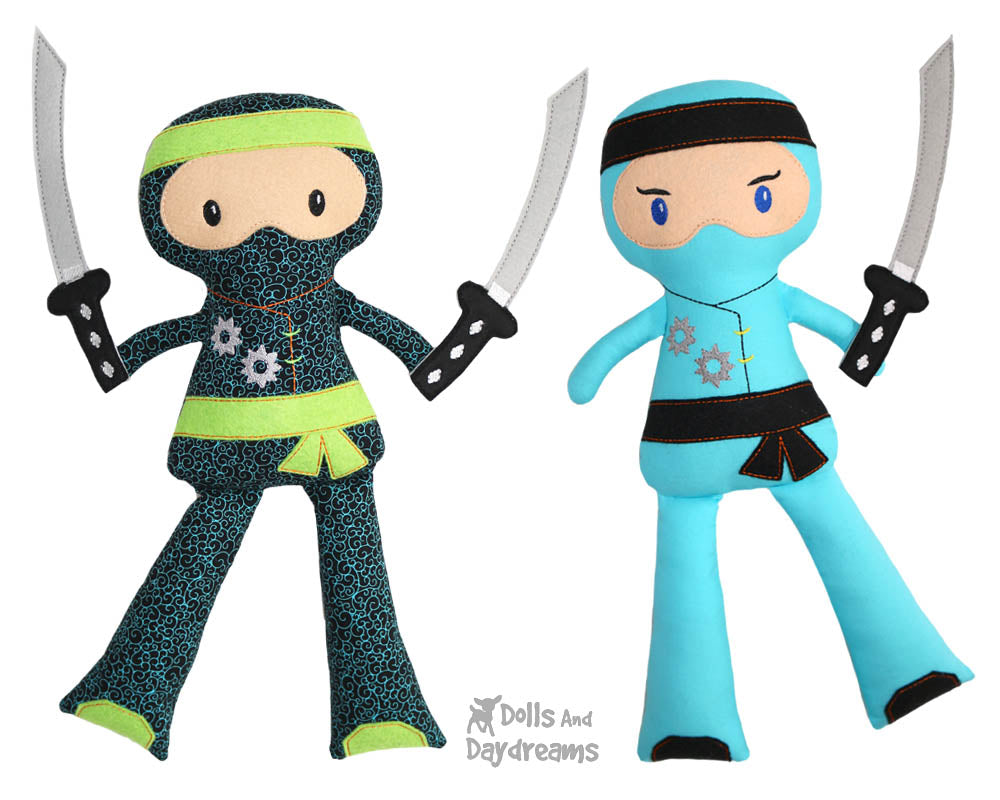 🥰✂️ Meet the NEW Ninja Doll Pattern! 
🐱‍👤
These stealthy martial artists will sure to have a lot of acrobatic fun with your little ones!  Perfect for the Karate Kid in your family! 
✂️ This pattern includes 2 Samurai Swords .. because 1 just isn't enough! 👉Plus you have 2 faces to choose from.  Will your warrior have stern 
eyebrows or not?!