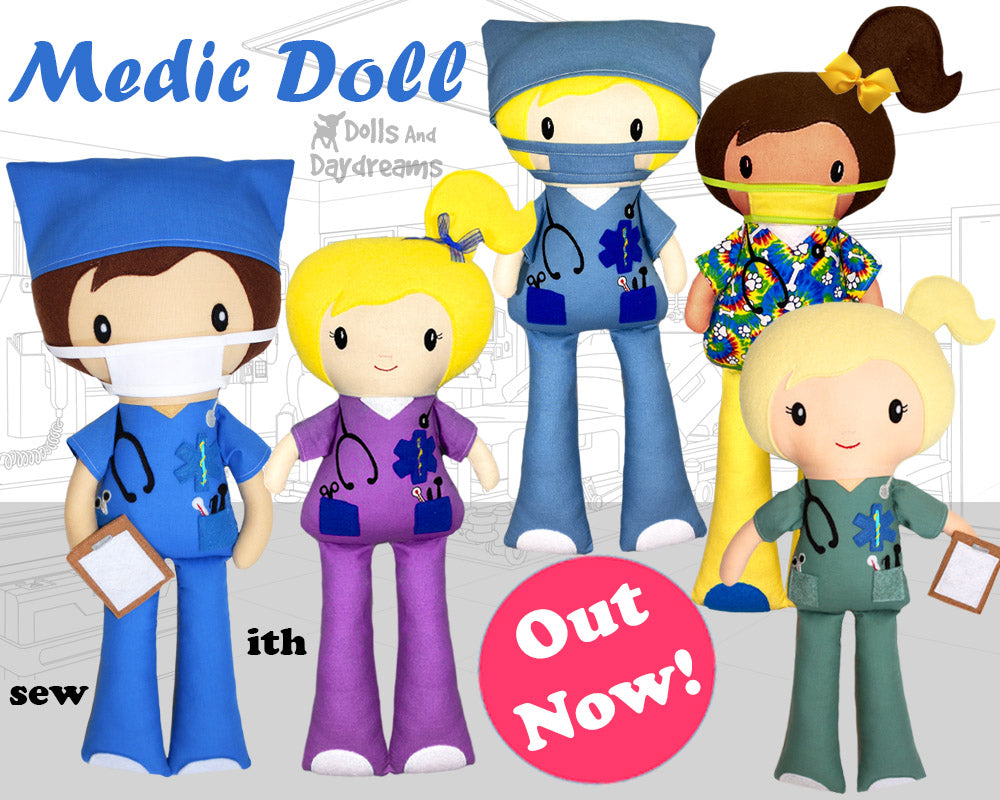 ❤️
🥰
New Medic Doll Pattern is here!
Make a Nurse, Doctor, Surgeon, Medical Assistant, Healthcare Worker or even a Vet!  These are so lovely and come together ever so quickly! 

❤️
This pattern includes a removable Hat, Mask and a Clipboard!  Easily customize your Medics Scrubs top with lots of different options to have - a stethoscope and pockets filled with instruments, so much fun!
🥰
Happy Sewing Ladies! Can't wait to see all of your creations
✂️
🥰