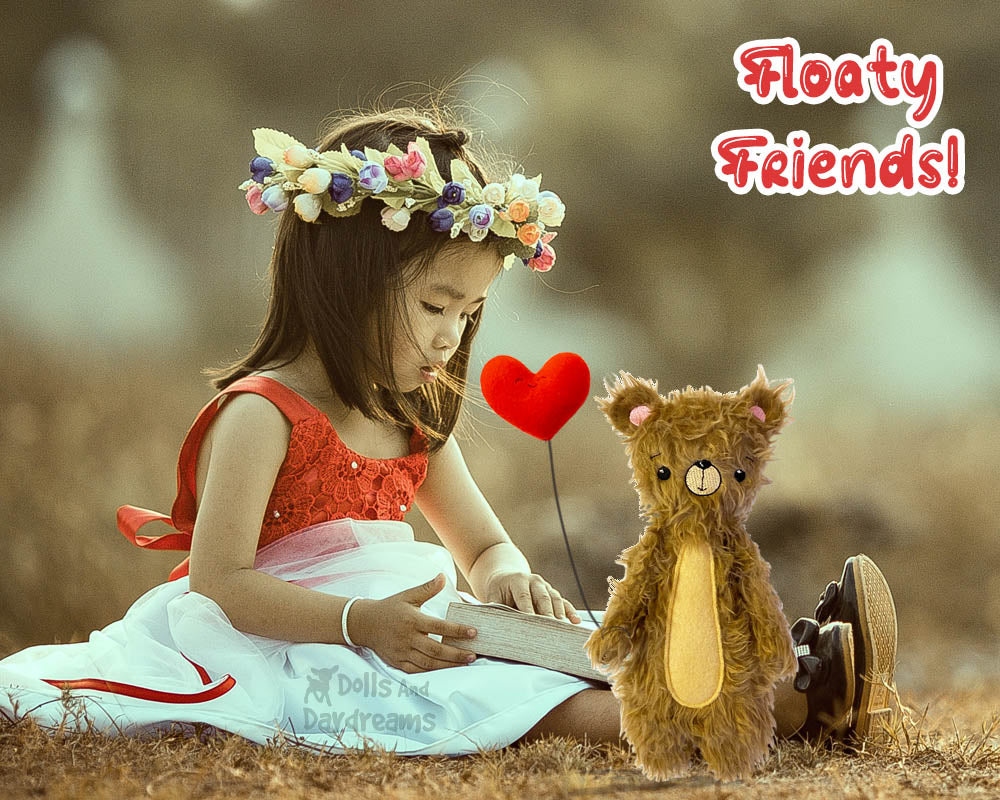 🥰 Let your imagination float away with my New Floaty Friends pattern range! 🎈 Please meet our Floaty Friends Teddy Bear.


He makes the perfect Valentines gift. He's a bit of a romantic, loves a long stroll in the park, and is rather partial to dancing in the rain!
I designed Floaty Friends to bridge the gap between the art doll collectors industry and the children's plush toy industry. They are not only unique (copywrite Dolls And Daydreams 2022), but also have as few pattern pieces as possible so that my clients can whip these darlings up in no time. Floaty Friends are fast to make but you won't loose any or their designs integrity or cuteness along the way!