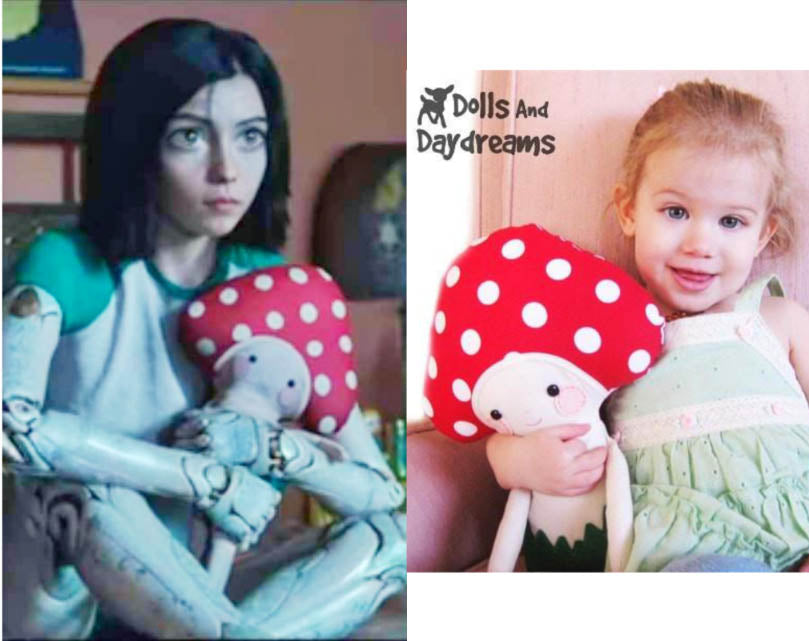 Happy Alita Day Hunter Warriors! (9/9) I don't know if this is her official unofficial birthday but I wanted to say a big Thank You to Alita and all her fans! I am so excited to share with you all that I was extremely honored to be asked to provide 7 original Dolls And Daydreams designed dolls and plush toys for Alita's bedroom set in the 2019 Movie: Alita Battle Angel. I am still in shock even all these months later after its release. I loved the movie and can't wait to see Part 2 (fingers crossed)!



 ✂️ Doll Patterns Featured in the Film:
Mushroom Baby Sewing Pattern
Mushroom Baby In The Hoop Pattern 
Rainbow Babies, Dress up Rabbit, Girl in Rabbit costume & Hedgehogs Here!